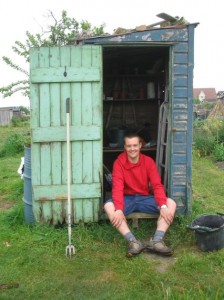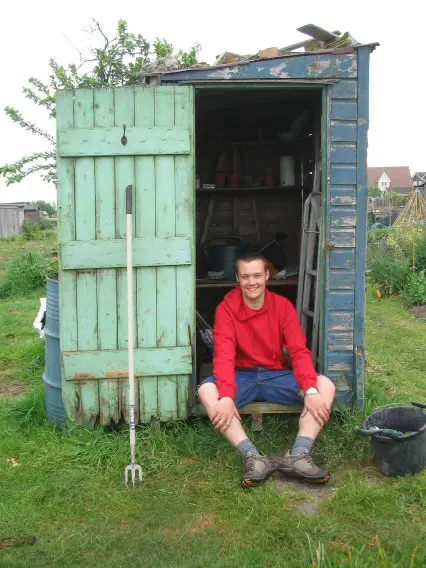 I ran Plot 105 at the Burnham-on-Crouch allotments from April 2007 until December 2012, and began blogging about my experiences from September 2009.
Below are all my allotment posts, going back from how I felt hen I gave up the plot, to the day I started Real Men Sow.
In between, I had a wonderful time and made many happy memories, such as creating table decorations for my wedding out of allotment produce, to saving nearly £500 a year on food, featuring in national newspapers, falling in love with perpetual spinach and spending time with my mum.
I also offered tips to beginners, based on what I learned on the plot, including help with plot planning, veg for shady spots, getting seeds for free and seed sowing.
I hope you enjoy poking through the archive as much as I did writing the posts.
I now write about my Patch from Scratch, an attempt to turn 40 odd square foot of overgrown garden into a productive growing space.
I love my garden, but there are still times when I miss the allotment.
Cheers,
Jono.