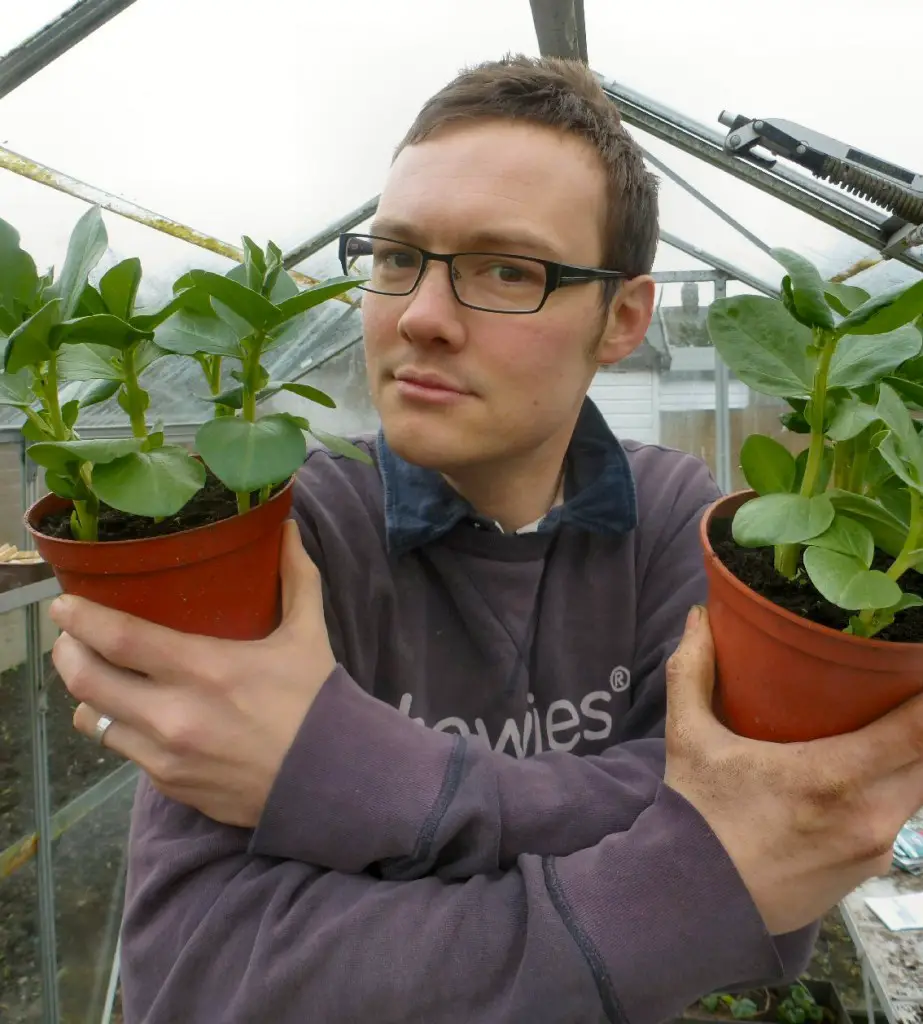 Hello I'm Pete and I'm currently based in the west of Scotland, in a small place called Rosneath, where I'm exploring my garden adventures. 
I personally started gardening around 6 years ago and initially, I started out by growing my favorite fruits and berries, such as Strawberry, Raspberries & Gooseberries. Since then I've added a lot of vegetables and working closely with my neighbour, it's been a lot of fun. 
Real Men Sow was originally started by Jono around 10 years ago. Unfortunately over the last couple of years, Jono didn't have enough time to regularly update the site, so I have had the honour of continuing this fantastic site! 
You still have a great opportunity to get hold of Jono's fantastic book, Vegetable Growing, A Money-saving Guide from 2017. The book was published by Michael O'Mara books. The book is aimed at beginners and improving growers, and offers a practical guide to frugal allotmenteering, including planning your plot, looking after the plants and practical tips for keeping your costs down.
There's a ton of super valuable posts on this site such as: 
How Much Money Do I Save?
In 2011, Jono had a stab at working out how much money he saved by using the Grow Your Own Savings Spreadsheet, which automatically calculates what each picking is saving me compared to the going rate at the supermarket. It calculates all the outgoings, and the savings were nearly £500.
A Patch From Scratch
In November 2012, Jono gave up his allotment to concentrate on growing fruit and veg in his back garden. A Patch From Scratch is the story of creating a new veg patch, from clearing away the mess and preparing the soil, to making sure there's room for a bench and deciding the best crops to grow in a small space.
Real Men Sow has been named as one of Dobbie's favourite allotment blogs, one of Guardian Gardening's 'Sites we Like, and a recommended blog by the Daily Mail. The blog has also received a Highly Commended two years running in the Horticultural Channel Awards Best Blog category, as well as featuring in Grow It!, Grow Your Own and Kitchen Garden magazines.
I hope you enjoy your time here on the site and I would love to hear your comment on any of the posts.
Have fun gardening! 
-Pete