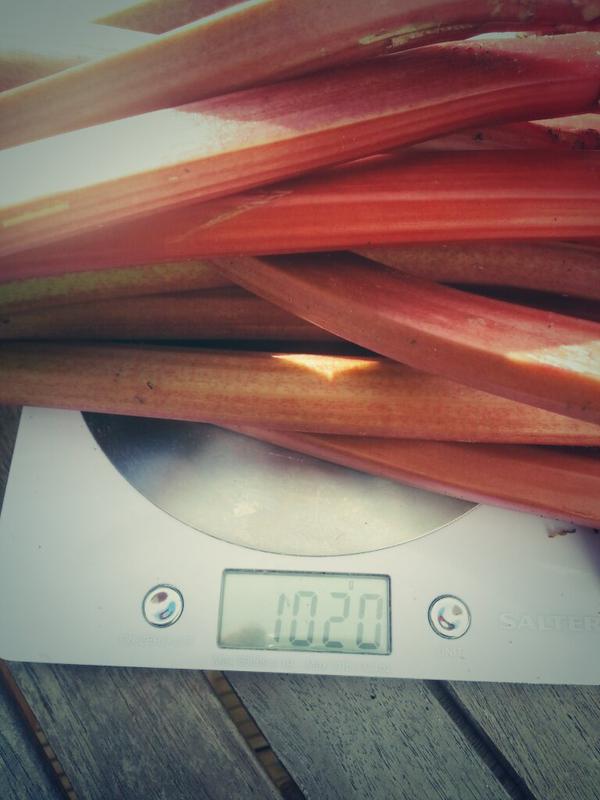 So, here it is. The first money saving item of produce from my kitchen garden for 2015…
…just over a kilo of lovely, succulent rhubarb!
At the turn of the year, I decided I'd tally up my grow your own savings, so I could compare with a similar project I ran on my allotment in 2011. The parameters would be slightly different, especially where the year ran and ended.
I've decided to count anything sown or planted specifically to harvest during 2015. That includes my over wintered broad beans and chard as well as my fruit bushes.