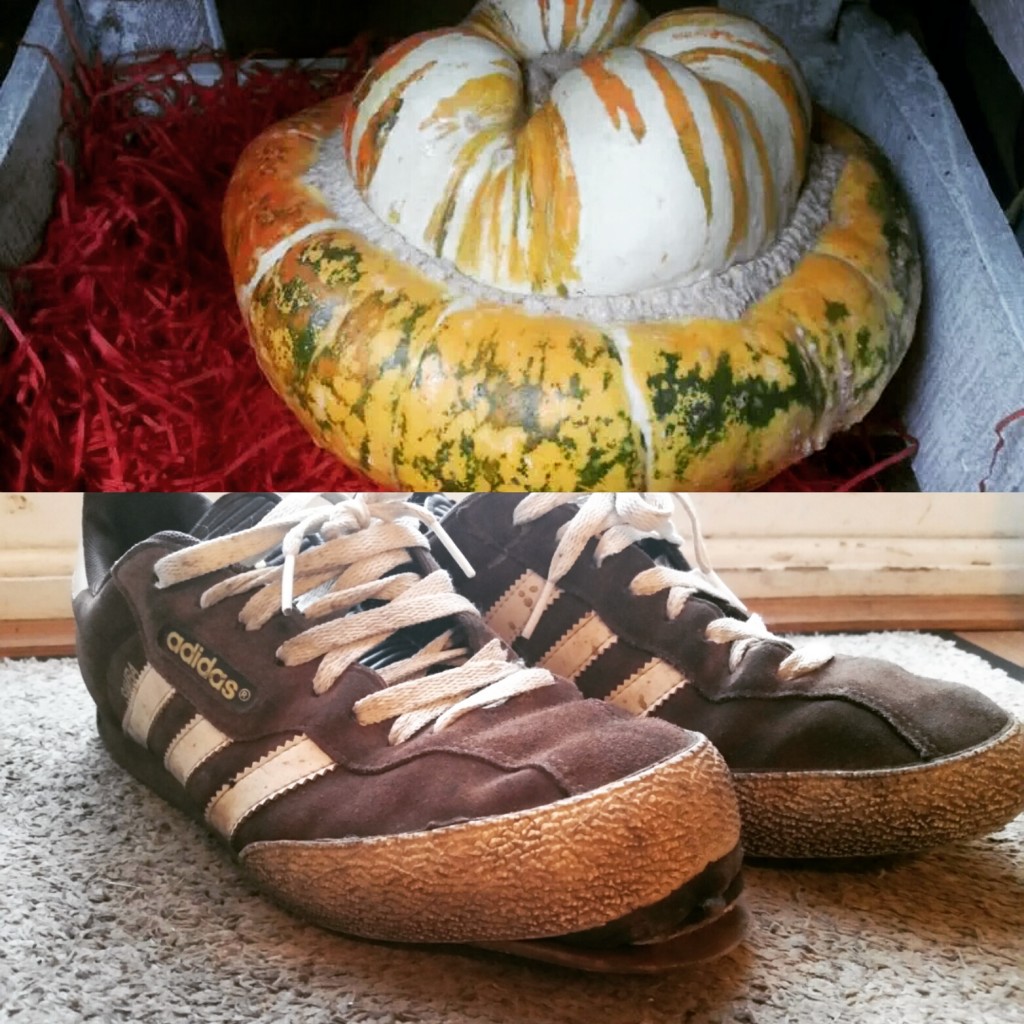 A few weeks ago, I spent a very therapeutic afternoon tidying up my shed. Whilst clearing out a shelf, I came across a pleasant surprise – a beautiful Turk's Turban squash, from last year's crop. The fruit was still intact, and looked just as stunning as it did when I harvested last September.
I kept the squash in the shed, and it is now officially a year old, which just goes to show what amazing keepers these great vegetables make.
What's more, they have outlasted a pair of shoes I bought last year. Yep, my Adidas Samba trainers are shot. Despite their '…textured toe bumper with a stitched heel', and the '…moulded outsole for use on every day surfaces', the trainers have been outlasted by a vegetable.
That got me thinking. In what ways are Turk's Turban squashes better than a pair of shoes…