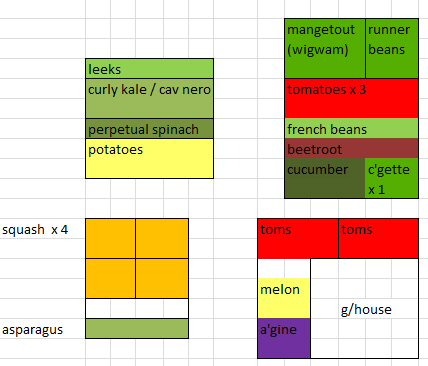 This week, I finally got around to planning 2015's veg patch.
Normally, I do this in bleak mid-winter, curled up in front of the fire with my seed packets and a batch of new seed catalogues.
For one reason or another, I've fallen behind this year and my plan has been produced against a slightly warmer, lighter backdrop. Designing my plan during Spring, when I've already sown some seeds, has been an odd feeling but nice at the same time.