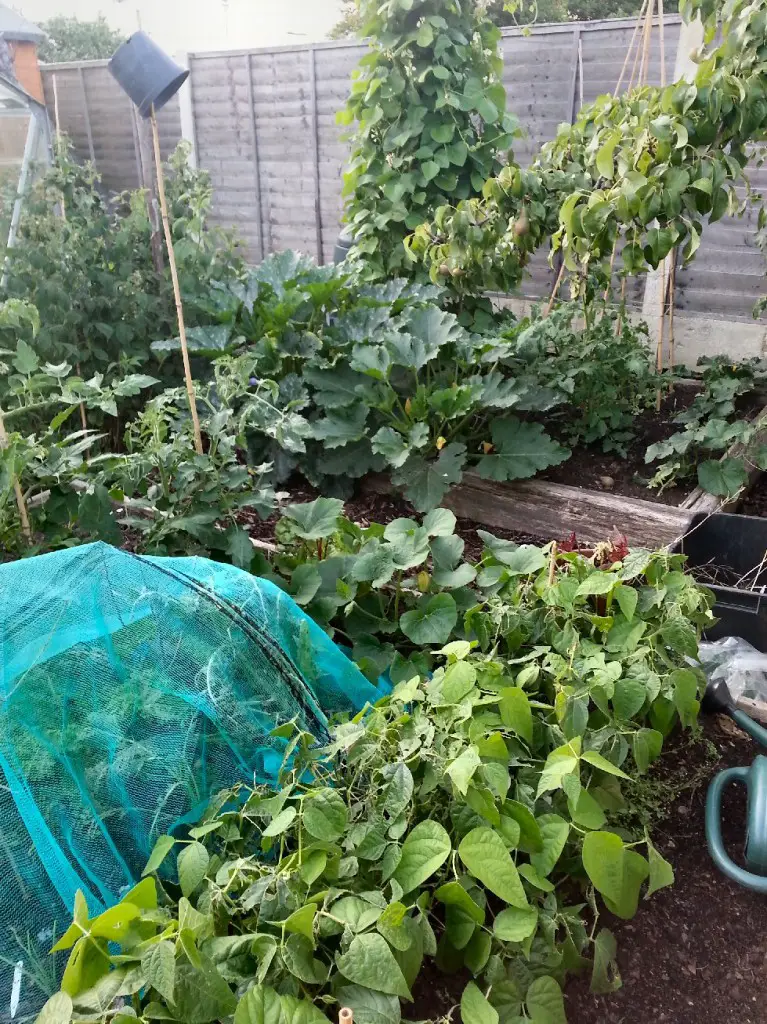 Back in June, I updated on progress to clear and grow on me and mum's new allotment plot. At the time, I meant to follow up with a post about how my kitchen garden was shaping up now I've gone to raised beds, but I got distracted by a blueberry and lemon curd cake.
(Which I suppose is a fair thing to be distracted by…)
Anyway, I figure now is a good time to talk about the kitchen garden, and how its developed from The Patch from Scratch.