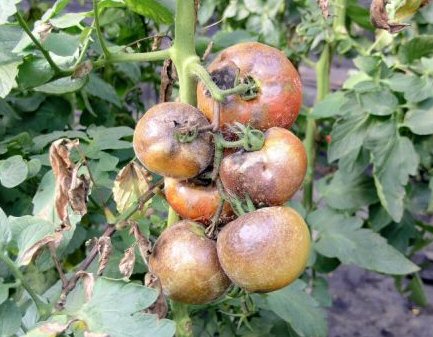 Recently, I've been pondering what I could have done to prevent the tomato blight that ripped through all my outdoor tomatoes this year.
Tomato blight is a funny old thing. It's a disease that affects the foliage and fruit of the tomato plant and causes rot. Blight is most common during cool wet, weather and spreads quickly if the conditions are right.
And there's the crux. In the first instance, there isn't much you can do. You can't influence the weather.
However, if there's one thing I've learned from this year compared to others, it's that some of this year's methods certainly haven't helped when it comes to controlling my blight problems.
So here's 4 things I could have done to try and keep the blight away.