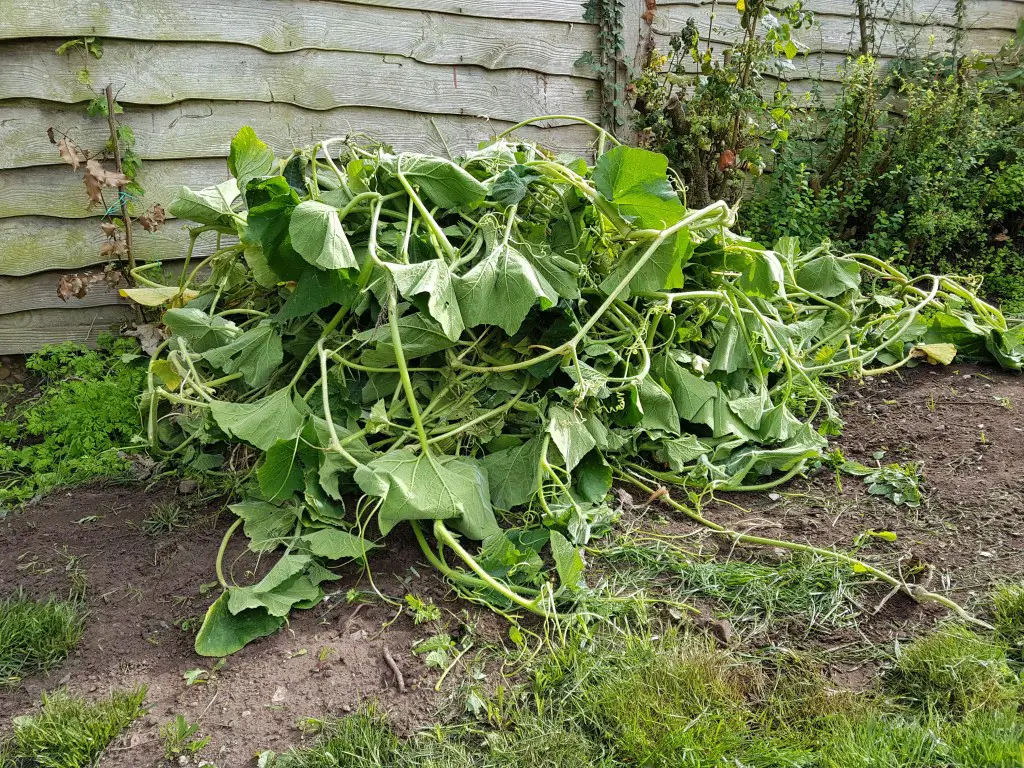 Now Autumn is here, I've begun the process of clearing down my veg beds. Even on the smallest of plots, there can be a wide range of plants that need disposing down, with some even provide a little challenge along the way.
Just this year, I've worked up a sweat yanking out a well rooted courgette and channelled my inner puzzle solver trying to retrieve tangled squash runners without pulling everything else up that they've grabbed on to!
I like to reflect and make mental notes as I clear each plant. It's the perfect time to observe how they grew, the levels of success and what I might do better next year. If you can note this down all the better, as unlike me, you then might remember all the useful information for next year!
One thing you'll soon realise is that clearing down the beds creates a big volume of stuff to dispose of. I'm always amazed by the size of the pile that I'm left with at the end of this particular job.
The best place for your dead plants is the compost bin. Remnants of old plants, dead leaves and unwanted prunings provide an excellent 'brown' to a compost mix, contributing a useful source of carbon to the decomposing process.
Here are 6 tips for composting down your spent crops.