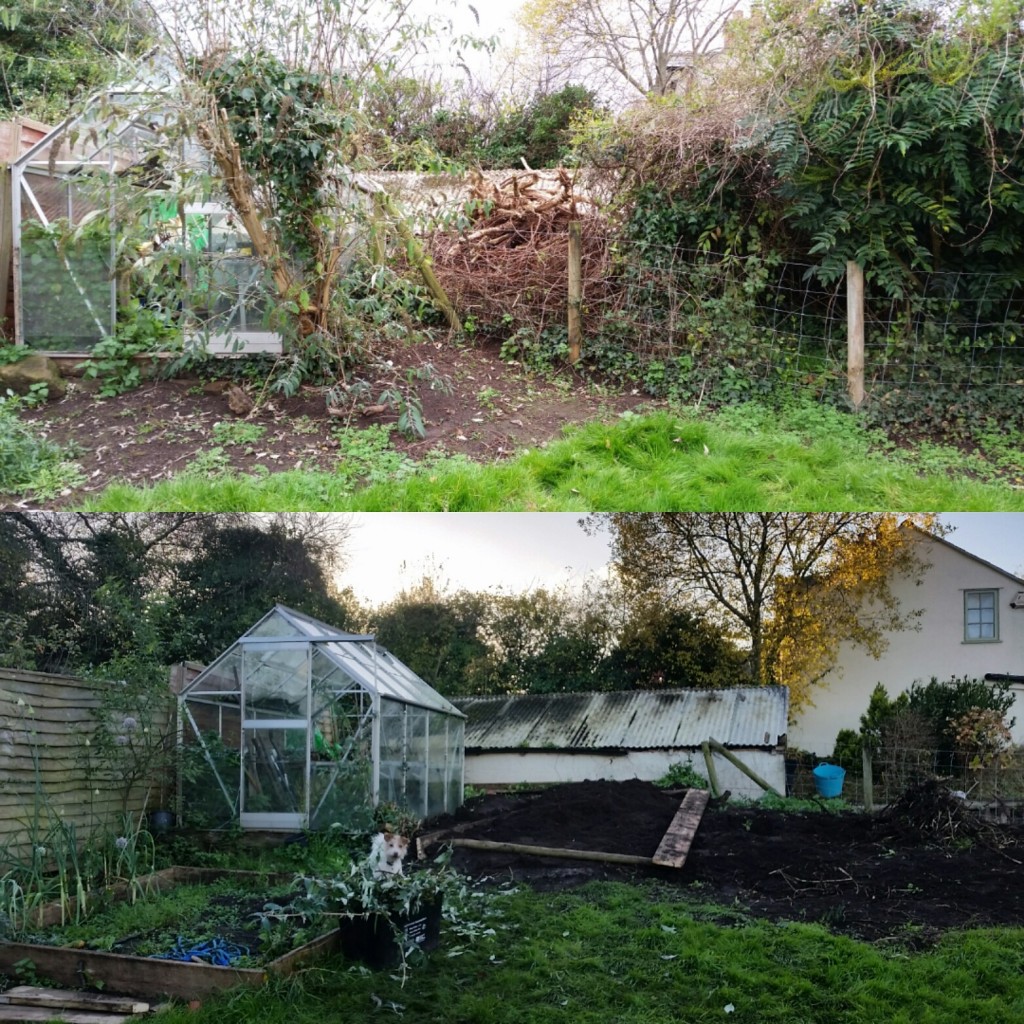 Finally, after much huffing and puffing, bonfires and green bin collections, we finally reclaimed the back end of the garden. The overgrown and out of control shrubs and trees are finally gone, and we got to move the chainlink fence back to the true boundary. It's taken a year, but felt like a real milestone.
Like all clearance jobs, they're knackering and require graft but provide great satisfaction. Compared to where we started it's like new garden, the openness making the space feel much bigger.
There are still some roots that need removing, but I've got over excited and decided to put another raised bed in instead and tackle what's left later on.