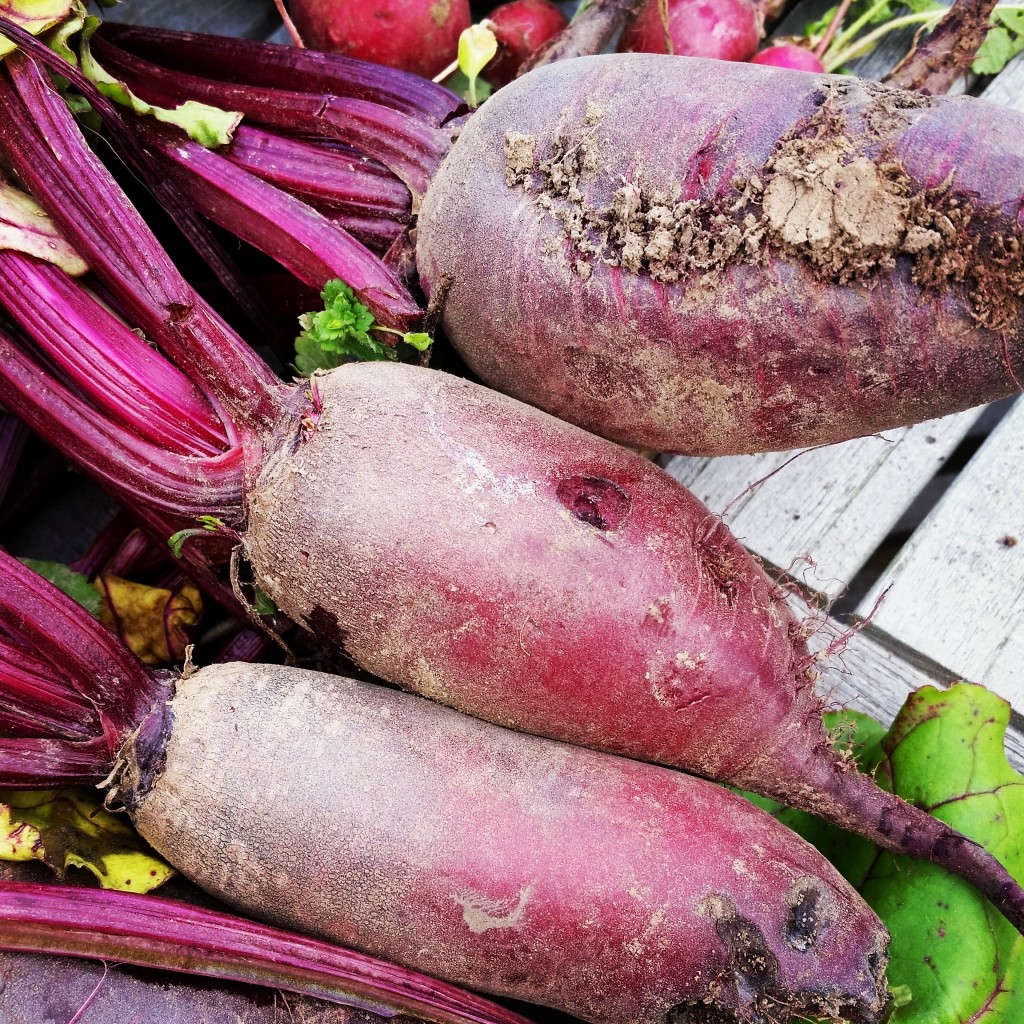 When the slugs have eaten all that you plant in their path and summer has taken until mid July to get started, it's useful to be reminded that things aren't all bad.
Harvesting some lovely beets at the weekend (pictured), I thought about this. Real Men Sow is a cheery blog! It's important that I blog and tweet about the bad times, but I need to make some more space for good times too.
So, without further ado, here are four crops that have been great on my plot this year.