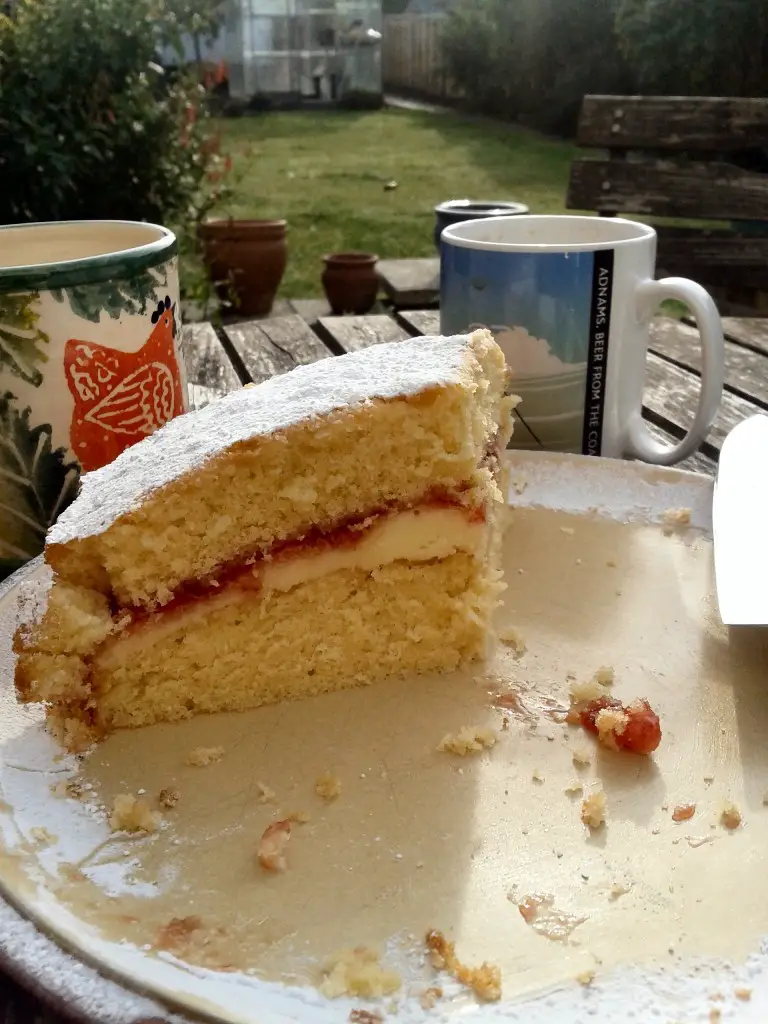 Making cakes is my new favourite hobby.
Nigel Slater once said 'I can't sleep if there isn't a cake in the house. There just has to be one. That moment when someone walks through the door and you can give them a slice of cake… it is just a great feeling.'
I can't help but love this quote. Nigel is absolutely right. There is something special about a homemade cake sitting proudly on the worktop, ready to be shared with a friend. Offering a visitor a slice of cake is one of those little things that make the world a better place.
I've been baking cakes regularly for about a year now, but for the next 12 months, I'm going to bake a weekly cake, with an allotment theme. The challenge will be to find a tasty and seasonal recipe each weekend, especially when I've exhausted all the interesting fruit ideas or the season's finished and I'm left scrabbling around the shed for the last of summer's stored apples.
I'm more dodgy charity cake sale than Great British Bake Off, so I can't promise beautiful, flawless cakes, and top notch advice for producing them.
What I can offer is resourceful raiding of the plot, stores and hedgerows for ingredients, very amateurish food photography, and hopefully a few tasty successes to recommend.