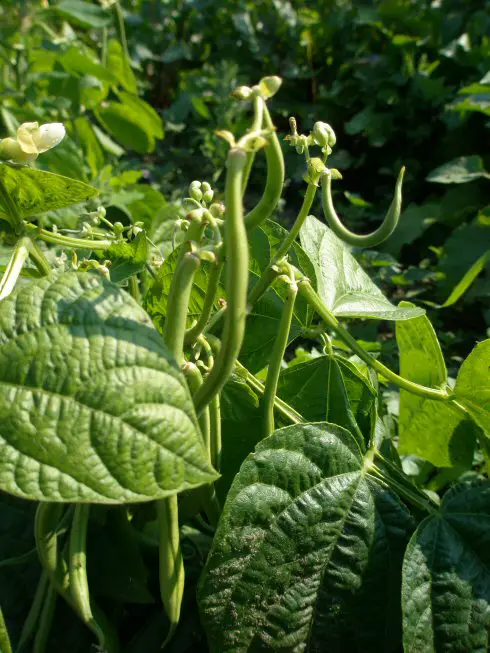 In previous years, I've found right about now a good time to plant some French beans.
Even though most seed packets say only sow until June, I like to go for a late crop this time of year. French beans freeze really well, and I sow a row predominately for this purpose. Having some tasty, crunchy beans to go with my dinner during the winter months is a real treat and a welcome change from the rooty crops.
Sowing in Pots
Although climbing varieties are popular, I prefer to grow dwarf plants. I sow two seeds in pots of multipurpose compost and leave outside to germinate. This time of year, they germinate within days, and I plant them out once the seedlings reach about five or since inches high. The plants grow quickly too, which is handy if you are attempting to sneak a late crop in.
Delicate but Unfussy Plants
The plants are quite delicate, so try to find a fairly sheltered spot, avoid planting out during windy periods, and water well during the seedling stage. Apart from that, I've never found French beans to be particularly fussy. In fact, they've always been a really reliable crop for me. Even this year, when lots of veg have struggled, my earlier sowings are looking good. The plants are very leafy and lush, and there are lots of beans ready to harvest.
French beans will stomach drier, poorer conditions than other beans, so also make a good choice if you've got an empty space that's waiting for an Autumn dump of manure.
Keep Up With the Picking!
One mistake I often make is missing pickings and letting some of the beans get quite big. They can get tough if you let them grow too large, so its best to try and pick when the beans are young. French beans can be incredibly productive and will continue to crop if you harvest regularly, so keeping up is sometimes easier said than done!
Following this plan last year, I harvested the green beans into October. Pop some into pots now, hope for good weather, and I reckon you'll be picking by the end of August.