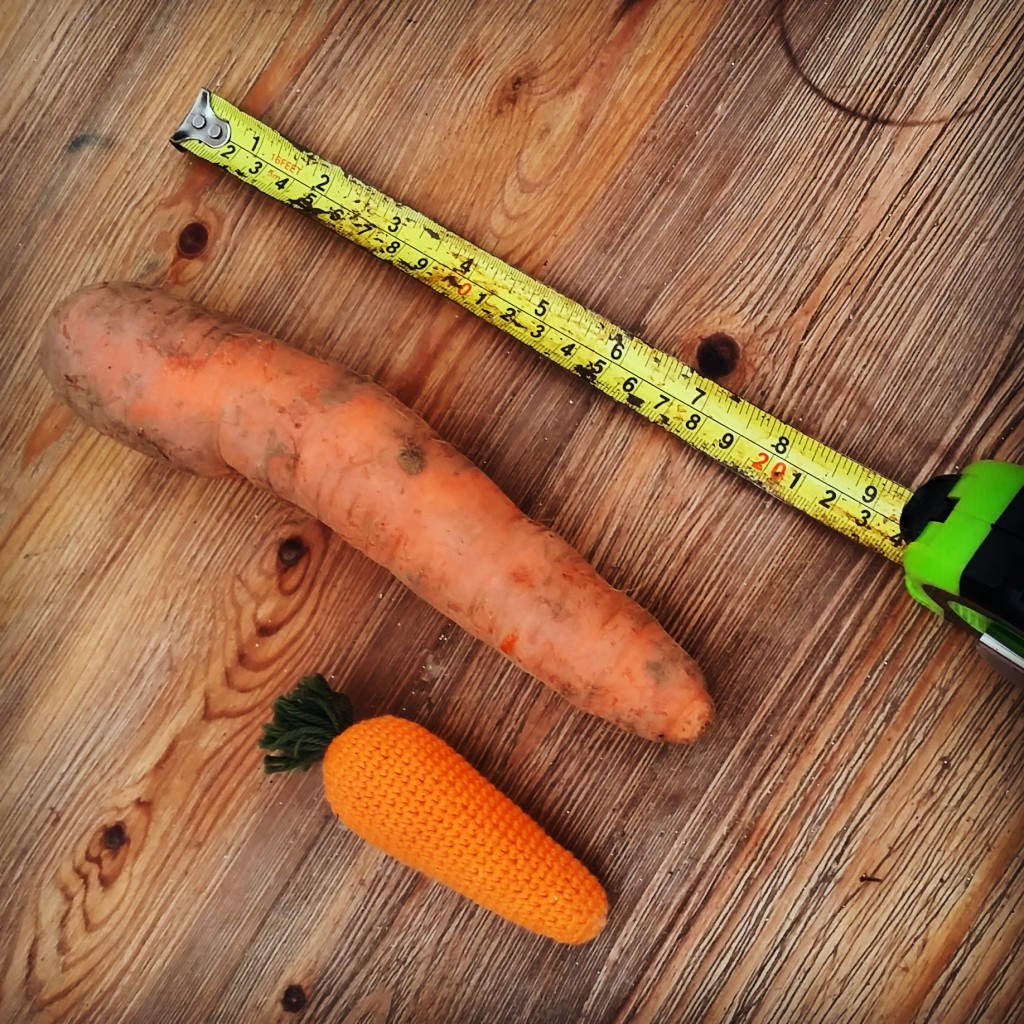 This week, I harvested the best carrot I have ever grown in my allotmenteerist life. I was dead chuffed.
My carrots have never really been much to write home about. They've been reasonable and plenty, but certainly not anything to trouble the local village shows. However, this 222g, 21cm long corker is streets ahead of any carrot I've ever grown before.
I'm not sure if the shift from tough Essex clay to crumbly Somerset loam has made the difference, but I've had a few impressive specimens amongst the short row of maincrop I sowed this year.
So anyway, now I've temporarily turned Real Men Sow from the cheery allotment blog to the smug allotment blog, I'll get on with the real post matter in hand: harvesting those carrotting maincroppers.